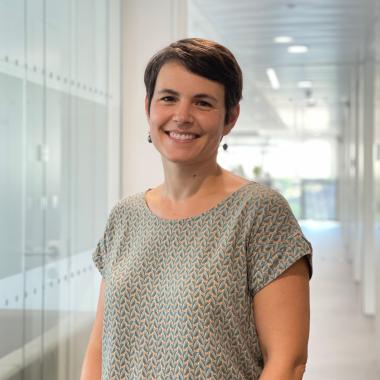 Dàlia Raïch Regué
Senior research scientist
Team
Dàlia Raïch Regué studied Biotechnology (2008) and obtained her PhD (2012) in Immunology at the Autonomous University of Barcelona. The focus of her research has been the translational immunology. Her doctoral thesis dissertation concerned development of dendritic cell-based therapy for tolerance induction in multiple sclerosis patients. During this period, she acquired a strong background in human immunology. Her work contributed to the start of a clinical trial with multiple sclerosis patients.
To continue her career, she worked for three years as a postdoctoral trainee in the group of A.W. Thomson, at the T.E. Starzl Transplantation Institute and Department of Immunology, University of Pittsburgh (PA, USA). During this time, she investigated the effects of novel mTORC1/2 inhibitors on dendritic cell function and their potential for tolerance induction in organ transplantation, as well as tolerance mechanisms promoted by infusion of dendritic cells in renal-transplanted non-human primates. Her research was funded by an ESOT/AST collaborative research grant (July 2012-2013) and a Thomas E. Starzl Postdoctoral Fellowship (July 2013-2015). In 2017 she joined the group led by Julio Pascual, to study both the cellular and humoral immune response on renal-transplanted patients. During this period, she was funded by a Sara Borrell fellowship from Instituto de Salud Carlos III (2018-2020).
In February 2021 she joined Nuria Izquierdo-Useros group to apply her expertise and to develop new therapeutic strategies for SARS-CoV-2.