Collaborate
Find out how you can contribute to our research.

Your support means a lot for our research
The team at IrsiCaixa works hard to find solutions to HIV infection, COVID-19, and cancer, among other diseases. Thanks to all the people who have supported us over the years, we have made great progress in the treatment, prevention, and cure of the diseases studied at here, but we still have a long way to go. To be able to continue to tackle the scientific challenges facing human health, we need you on our side.
By making a donation
Donations like yours are what allow us to develop and accelerate our work. You can make a one-off donation or periodic transfer to the following account number:
ES58-2100-0325-41-02001239-93
If you would like an IrsiCaixa tax certificate (to be able to deduct the donation in your tax return), send the following documentation to comunicacio@irsicaixa.es:
Name and surname of the donor or of the donor organization

Donor address or registered office

Photocopy of identity document (DNI, passport/NIF)

Proof of donation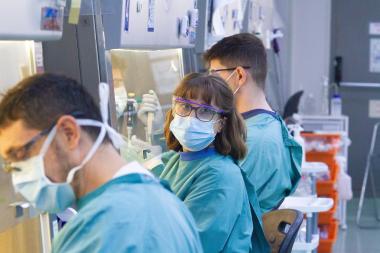 Visit the Transparency page to read more about where our resources come from and how we distribute them.
COVID-19: development of drugs, antibodies, and a vaccine against the SARS-CoV-2 coronavirus.

HIV/AIDS treatment, cure, and prevention: research into virus mechanisms of action and disease evolution with the aim of designing cure strategies.

Emerging infectious diseases: the study of viruses, the immune system, and vaccines from a global perspective with the aim of controlling infections caused by new and emerging viruses and preventing future pandemics.

Other biomedical fields: HIV research has led to research branching into other fields, such as cancer and neurodegenerative diseases.
A new tax framework in force since 2020 means that financially aiding our research is now even more advantageous, as both individuals and companies can deduct donations from their annual income or corporate tax statement.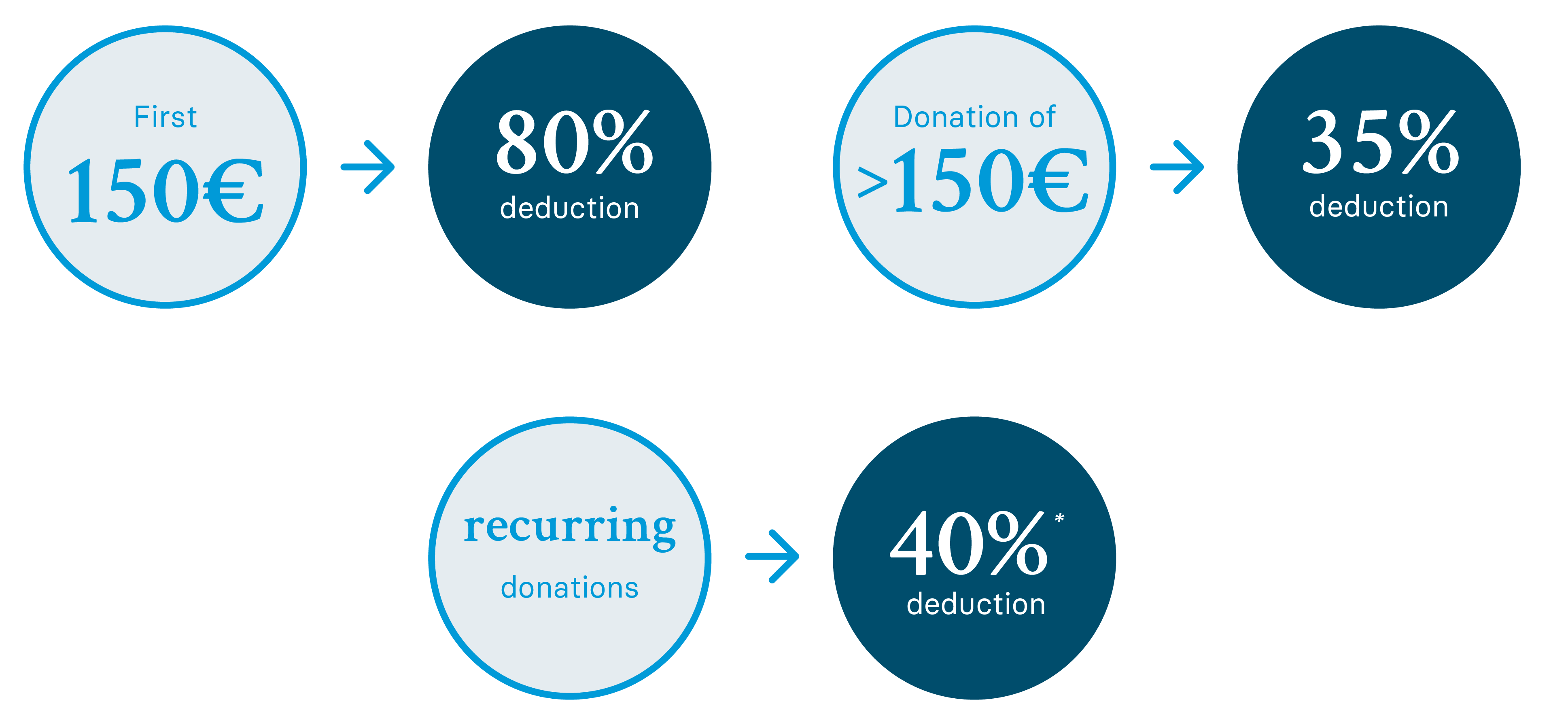 * Donors obtain an additional tax deduction for loyalty when they donate the same or a higher amount to the same organization in two consecutive years.
If you need a tax certificate or have any doubts, contact us and send the following documentation to comunicacio@irsicaixa.es:
Name and surname of the donor or donor organization

Donor address or registered office

Photocopy of identity document (DNI, passport/NIF)

Proof of donation