IrsiCaixa researchers, among the most relevant in the world in the scientific field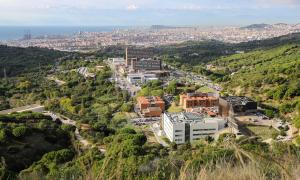 Director Bonaventura Clotet and principal investigator Roger Paredes are the professionals from IrsiCaixa who appear on the list as globally significant scientific figures
The Can Ruti Campus and the healthcare and research team of the various institutions it comprises, including IrsiCaixa, continue to demonstrate, once again, their relevance on a global scale in terms of production and scientific advancement.
In this regard, nearly thirty renowned professionals from the IrsiCaixa AIDS Research Institute, the Germans Trias i Pujol Hospital, the Germans Trias i Pujol Research Institute (IGTP), the Fight Infections Foundation and the Josep Carreras Leukaemia Research Institute (IJC) have been included in the worldwide list of scientific personnel making the greatest impact through their publications and citations.
This is the latest update from the Scopus database by Elsevier, a global publisher in the field of Medicine and Health Sciences. The list includes about 200,000 authors, representing 2% of the scientific personnel worldwide, recognized in two classifications: based on their entire scientific career and based on their impact over the past year.
Regarding their entire career, the list includes the director of IrsiCaixa, Bonaventura Clotet.
As for the influence of their work in 2022, the list features Bonaventura Clotet again, and it also includes the name of the principal investigator at IrsiCaixa Roger Paredes.