The IAN Talks are back, the meeting point for IrsiCaixa alumni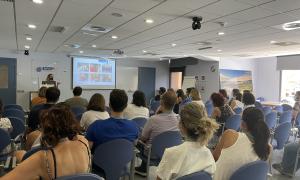 The third edition of the IrsiCaixa Alumni Network (IAN) Talks was held on 17 June, a session which this year focused on the importance of networking. As is now a tradition, the event was attended by three alumni who met during their time at IrsiCaixa and who have chosen different career paths
After a two-year break due to the COVID-19 pandemic, on 17 June the IrsiCaixa Alumni Network (IAN) Talks have resumed, an event that aims to bring together all those who have worked at some point in their lives at IrsiCaixa, as well as those who are currently part of the institution. To this end, this year not only three alumni took part, presenting their professional careers to the audience, but participatory activities were also organised with the aim of debating the importance of networking in our day-to-day lives.
While the audience in the room –and also the virtual audience– was settling in, those who wanted to could take part in a survey to introduce themselves.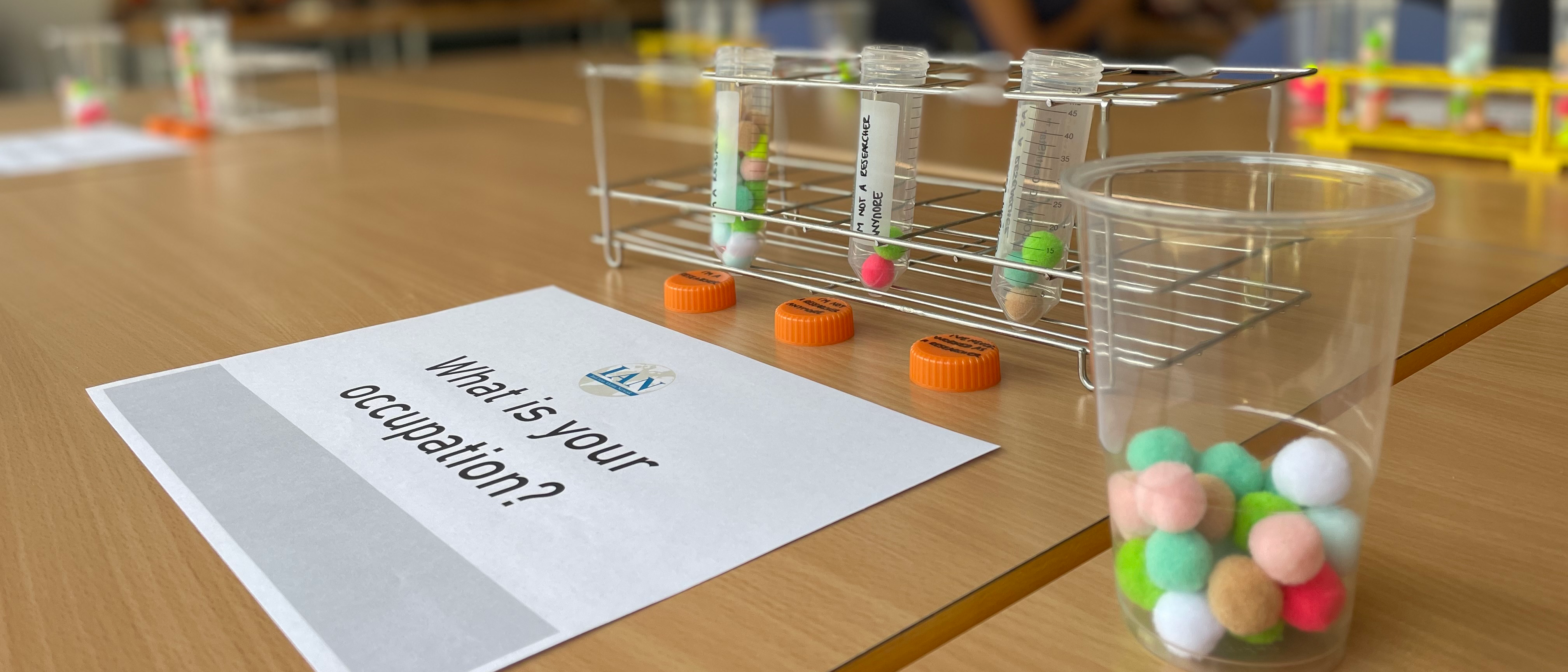 Once everyone was settled, IrsiCaixa principal investigator and scientific director of the IGTP Julia García-Prado kicked off the third edition of the IAN Talks, welcoming the public in person, but also virtually.
Then, the moderator of the event and associate researcher at IrsiCaixa Patricia Resa-Infante gave way to the alumni Glòria Martrus and Gerard Minuesa, Field Application Specialist at Fluidigm and senior researcher at Moirai Biodesign, respectively, and the current principal investigator of IrsiCaixa Marta Massanella. "It is very important not only to collaborate with people from other institutions, but also with colleagues from your own centre. Collaborations always increase your impact on science", explains Massanella. In fact, the importance of curiosity, persistence and collaboration in a scientific career were aspects shared in the presentations by Gloria, Gerard and Marta, who briefly explained their professional careers before, during and after IrsiCaixa.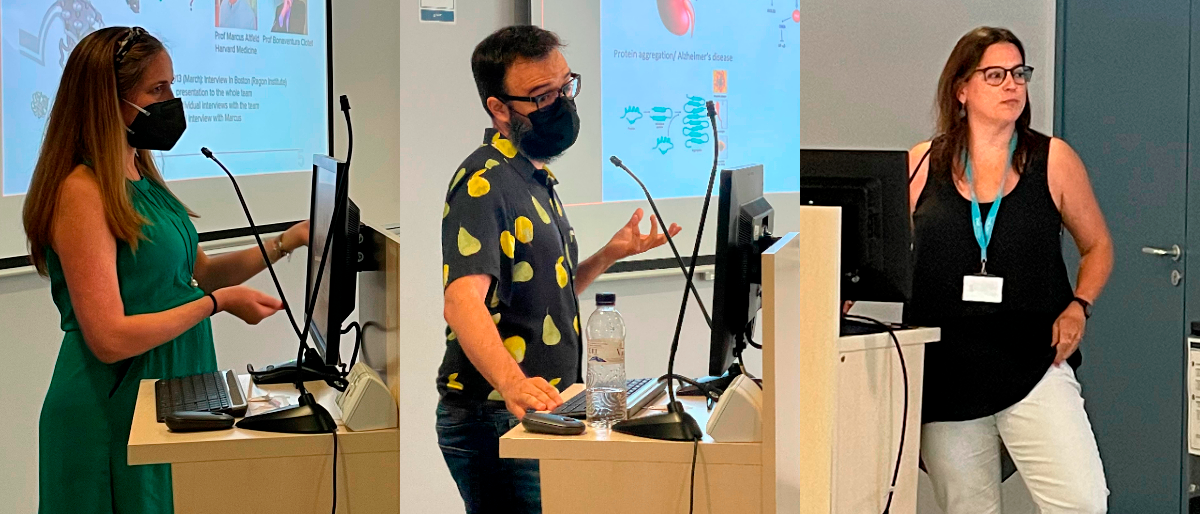 In line with the need to maintain collaborations to increase the impact of the work done in science, the IAN Talks ended with a debate on networking. What is the latest thing you have achieved thanks to networking? What do you do to expand your network? These were some of the questions that were discussed with the audience. Finally, Resa-Infante concluded the event with two pieces of advice on networking: never burn your bridges; giving a favour glues people.