Two IrsiCaixa researchers will be part of the Scientific Advisory Committee of COVID-19 of the Department of Health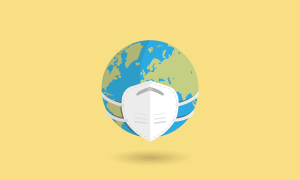 Julià Blanco and Roger Paredes, from IrsiCaixa, together with three other members of the Can Ruti Campus –Jordi Casabona, Oriol Mitjà and Clara Prats–, have been chosen as health professionals to advise on the control of the pandemic
The Department of Health has set up this Tuesday, September 28, the Scientific Advisory Committee of COVID-19, an advisory body for tackling pandemic control strategies in Catalonia. The Minister of Health, Josep Maria Argimon, has chosen four professionals from the Can Ruti Campus as members of the new Committee, including the principal investigator at IrsiCaixa Julià Blanco and the physician and principal investigator at IrsiCaixa Roger Paredes, as well as the scientific director of the Center for Epidemiological Studies on STIs and HIV in Catalonia (CEEISCAT) Jordi Casabona, the doctor of the Infectious Diseases Service at the Germans Trias Hospital Oriol Mitjà and the associate professor at the Universitat Politècnica de Catalunya (UPC) Clara Prats.
The Scientific Advisory Committee of COVID-19 will act, in accordance with its scientific knowledge, in determining the control strategies of COVID-19 of the Department of Health and will issue recommendations and proposals on addressing the issues that the pandemic raises. The Committee is made up of a minimum of 20 and a maximum of 35 professionals in the field of health, medicine and health sciences, as well as the social, legal and economic sciences. All its members are appointed for a period of three years.
The independence of judgment in the functioning of the Committee is a guarantee of service to the citizenry. In order to ensure the operation of the Committee, in addition to the plenary session, the Committee is also expected to act in working committees. Members shall meet in ordinary session at least once every term and, whenever required by the Minister of Health or the Secretary of Public Health, shall do so in extraordinary session.
The creation of this committee agrees with the advice of the World Health Organization (WHO), which considers that having an independent scientific advisory committee is a good practice for governments in managing the pandemic.