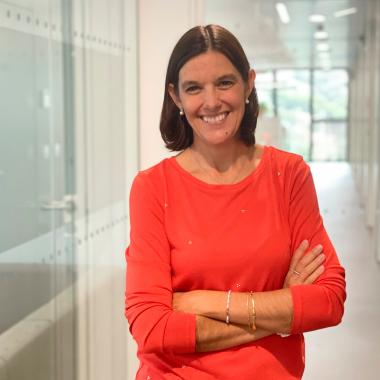 Mª Luisa Rodríguez de la Concepción
Senior research technician
Team
Dr María Luisa Rodríguez graduated in Biology from the University of Barcelona (UB) in 2000. She joined the Mitochondrial Protein Genetics and Pathologies research group attached to the Department of Molecular Biology and Biochemistry (UB Faculty of Biology), where she completed her PhD in Biology in 2004 under the direction of Dr Francisco Villarroya and Dr Marta Giralt. Her dissertation was on the subject of adipocyte differentiation and regulatory factors in mitochondrial biogenesis and the effects of antiretroviral drugs.
From 2005 to 2010 she worked as a senior laboratory technician in Cell Signalling research group — led by Dr Francesc Posas — attached to the Department of Experimental and Health Sciences of Pompeu Fabra University (UPF). During this period, she worked as laboratory manager and carried out research within several different projects.
She started working in IrsiCaixa in 2012, joining the Cell Virology and Immunology (VIC) research group led by Dr Julià Blanco. This group, using the HIV envelope protein as a starting point, studies the humoral response to the viral envelope and develops new tests to identify protective and non-protective responses. It has developed two platforms for virus-like particles and proteoliposomes aimed at producing HIV vaccines that generate protective antibodies. Dr Rodríguez provides research support to different group projects and actively participates in the development and implementation of a technique aimed at isolating, producing and characterizing specific monoclonal antibodies from B cells in human and murine models.