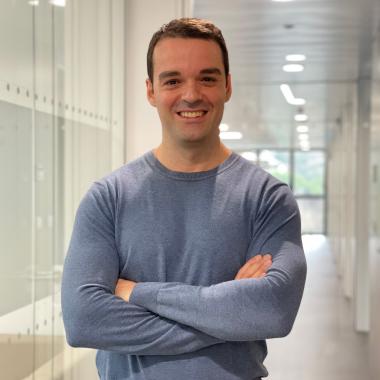 Gustavo Rodríguez Esteban
Team
Dr. Gustavo Rodriguez-Esteban is a computational biologist and an enthusiastic GNU/Linux user.
He conducted his PhD in Genetics at the University of Barcelona, studying regeneration and stem cells through proteomics and Next Generation Sequencing. In 2014, he joined the Single Cell Genomics Team at the National Centre for Genomic Analysis, where he was awarded with a Juan de la Cierva Fellowship.
After one year at the Vall d'Hebron Institute of Oncology in the Cancer Genomics Group working on clinical research with a direct impact on cancer patients, he joined IrsiCaixa in 2021 to continue his career on cancer research. As a member of the Neoantigens and Therapeutic Vaccines for Cancer group, his work is focused on the development and improvement of computational protocols for the identification of tumor neoantigens with the aim of generating personalized immunotherapies.