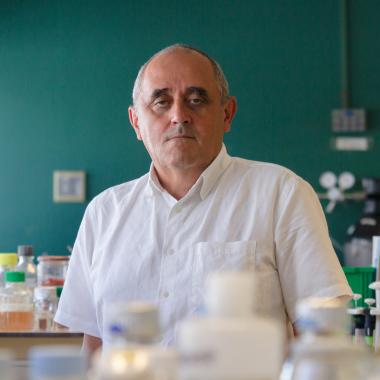 Miguel Ángel Martínez de la Sierra
Team
Miguel Angel Martínez is the author of 135 peer-reviewed research papers listed in PubMed and of three worldwide patents. He has authored twelve book chapters and was guest editor of RNA Interference and Viruses, Current Innovations and Future Trends (Caister Academic Press, Norfolk (UK), 2010). He has also supervised ten PhD theses. Most of his research publications have been on the topic of HIV and HCV.
He is currently editor of Antimicrobial Agents and Chemotherapy (published by the American Society for Microbiology), Frontiers in Microbiology and Viruses, and a member of the editorial board of Antiviral Research (official publication of the International Society of Antiviral Research).
Head of the Virology section of the Catalan Biology Society, attached to the Institute of Catalan Studies (IEC), for over a decade, in 2006 the International AIDS Society recognized him with its award for the most highly cited author in basic science published in the journal AIDS.