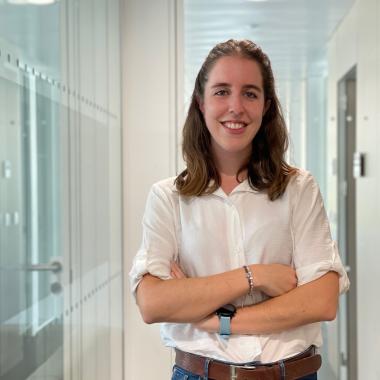 Lucía Gutiérrez Chamorro
Team
Lucía Gutiérrez obtained a degree in Biology from the University of Salamanca(USAL) in 2016, making an Erasmus stay in the University of Manchester (UK). Then, she continued her studies at the University of Barcelona (UB), where she completed an MSc in Clinical Research: International Health Track in 2017, developing her post-graduate project at the Barcelona Institute for Global Health (ISGlobal).
In 2018 she joined the Institute for Bioengineering of Catalonia (IBEC), working as a research assistant in nanomalaria group. Nowadays, she is a PhD Student at the IrsiCaixa Virus-Host Interactions group, led by Ester Ballana.
During her leisure time, she enjoys hiking, travelling and reading.