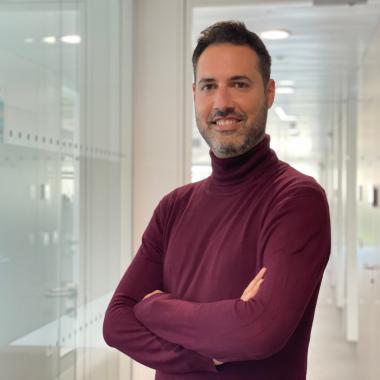 Daniel Pérez Zsolt obtained a degree in Biotechnology and Biochemistry from the Autonomous University of Barcelona (UAB) in 2010 and an MSc in Advanced Immunology from the University of Barcelona (UB) in 2013. He acquired research skills at the Laboratory of Immunopathology, Vaccinology and Molecular Genetics Research attached to the Institut Pasteur de Tunis (Tunisia) in 2008, where he worked on a project to develop an antibody-based rabies vaccine.
In 2010 he worked in the Clinical Biochemistry Department of the UAB Veterinary Faculty, identifying molecular stress biomarkers in cattle using proteomic analysis. In 2013 he joined the Experimental Immunology Department of the Hospital de la Santa Creu i Sant Pau (Barcelona), where he worked on a project to identify immunological markers of allograft rejection in heart transplants.
Later, he cursed his PhD in the IrsiCaixa Retrovirology and Clinical Studies (GREC) group, where investigated viral interactions with myeloid cells over the course of HIV-1 infection. Currently, he is working as a post-doctoral researcher in the IrsiCaixa Pathogen Immunity, signaling and therapeutic applications (PISTA).